Today I will take everyone to visit a province in Indonesia that is very close to Thailand. Fly from Bangkok takes only 2 hours. But I think Thai people still travel very little.
Asked how to know Just take a look at Google. You can see that the review is very small. But that doesn't mean that it's not beautiful People who think of traveling to Indo for the first time in their lives will probably choose to go to Bali or Bromo first. Of course, Medan has become an overlooked child. But if anyone has come here, they will fall in love with Medan. Of course, because the rawness of the trip here is still 100% different from places on Java or Bali that has become a tourist destination.
Well, follow me. See that Medan has something to see. Our next trip in Indonesia might not be just Bromo or Bali anymore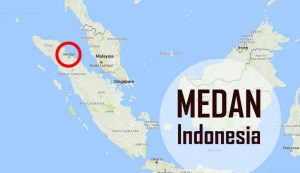 Where is Medan (Medan)?
Many people may not have heard of the name. Many people may have heard the name But almost everyone doesn't know where Medan is located
Medan is located in Sumatra Island, the island of Indonesia, near Thailand, a few hundred kilometers from the coast of Satun province.
Medan is the largest city in Sumatra. The fourth largest in Indonesia.
If you look at the map, you will see that it is very close to Thailand. Close to this size and will not go to travel?
Why must "Medan"
1. This is the most straightforward and clear thing. Because it is very close to Thailand I believe that many people have never known this city before. Try to open google map. Look at it. Scroll to Phuket and then scroll down a little more. We will see a city called Medan.
2. And because it's near It was only about 2 hours from Bangkok. AirAsia flew straight every day, departing from Bangkok at eight o'clock. The return leg from Medan, the machine hit five. Arriving in Bangkok seven o'clock, continue working comfortably
3. It has a volcano. For people who have never seen a volcano before Seeing something that is bubbling. Can smoke out Is something that is exciting I saw we went to Bromo. Bali is very well. Try to visit some of the better islands in Sumatra. In order to see something new
4. The cost of living is very high. Is that I try to use a lot of money to help the local But don't know much about what to do How much is the price of Thailand? Medan price is only Because here, tourists are less. The price that is discussed is the straight price. There is no telling through to give us a price. I spend less than 200 baht a day on food.
5. The most convenient and convenient way to travel is budget. Rent a car to drive. Let him come to the car at the airport Then let him pick up the car at the airport Renting a car falls 350,000 IDR per day or about 900 baht per petrol that is dropped by about 25 baht per liter. Combine 4 friends to get a car.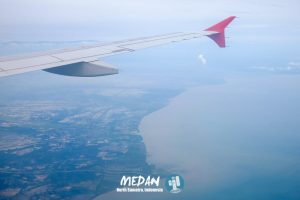 Travel to Medan
plane.
From Bangkok, we have the direct flight of Don Mueang (DMK)
– Medan (KNO) every day. It is AirAsia OZ code. (Indonesia)
Departing from Don Mueang will depart at 12.45 to reach Medan at 14.40.
The return leg will leave Medan at 10.10 and arrive at Don Mueang 12.10
Medan airport, Kuala Namu, the abbreviation is KNO.
Ticket price Take it without thinking too much. Book it around. It will be around 4,000 – 4,200 baht. Estimated.
But if anyone gets a pro ticket, the price will be even cheaper.
For the next airline, it will be the Lion Air that needs to be changed at Kuala Lumpur first. The price is similar. But when the flight time is over, AirAsia can't fight.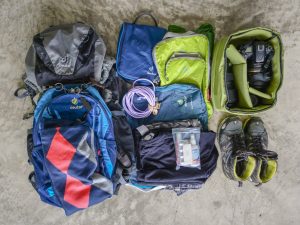 Arrange the bag before going to Medan.
Most of them go about 3-5 days for Medan. General items may not be much.
If it is a backpack, do not take a drag. This one is not recommended. Flat ground. If in addition to the airport we arrived, I didn't see anywhere. It is better to be a backpack.
Shoes used should be standard hiking shoes. Because this trip will be climbing, trekking, walking a little hill all the way.
Saw coming to Sumatra, probably thinking that it was not cold But really in this area is all the plateau The weather is so cool. But late at night, it is called cold. At the lowest temperature at night, about 20-25 degrees, then take a warm shirt.
The pants that should be taken are thought to be hiking pants that can go in every situation. Because when wading through the waterfall, it is quite slushy Then don't forget to bring swimming trunks for playing in the lake
The most forgotten part is rainwear. Will be a jacket or plastic bag Or can be a rainwear, Seven anything. Because here the rain is very frequent Sometimes there is rain outside the season.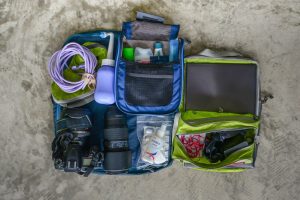 In addition to general travel equipment Another thing that we often forget is the ordinary medicine trips.
These drugs do not have to take a lot. But have to choose well what to take
The general medicine that I often wear emergency medicine bags like that is always comfortable. Because looking at foreign countries is difficult, there will be
The stomach ache

General paracetamol

Disinfectant is taken when the diarrhea is heavy.

An important topical drug has a drug that is used to treat allergies, itchy groups.

Hydrocortison

At a very low concentration 1%

Spray that is used to spray along the muscles, especially when passing the training for a long time.

In which both legs are very aggressive

Now, the general pain spray that is sold is like Uniren spray.
Can go to read about the preparation of the drug to travel in detail in this article https://goo.gl/h0jAPy
The subject of photography Focus on every lens, zoom range There is nothing to take Because if getting a car to drive comfortably Heavy when carrying up the device only The rest is convenient.
Traveling in Medan or North Sumatra
In this trip, I mainly focus on driving. Because the most convenient and comfortable
Rent a car one day is not expensive. I got a Suzuki SX4 X-Over auto gear. The rent is 350,000 IDR per day. It's about 950 baht per day.
Website to recommend car rental >>> http://www.medanrentcar.com The owner replied, Facebook is very sensitive and honest, honest, not cheating.
The must have before driving is Must go to make an international driving license before Can be done at the Department of Transportation in each province easily.
After having taken the car Our duty is to check the car's condition properly. Take pictures of every point of the car that is blamed. Will have no problems later
Driving in Indonesia
The right-hand drive is left to the right, like Thailand.
There is a motorbike driving, not respecting the rules. People running in front of the car Like Thailand as well
But what is different is People who hit the car horn are very fun. Driving without discipline is much more than Thailand.
The road is almost the whole island as 2 lanes. When it was jammed, it almost fell on the way. – – "
But still If we hold our belief that we will run like this, want to overtake, not interested in this, it's safe. Can drive like a chill out Let the riders overtake us.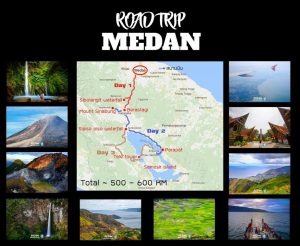 Medan road trip plan !!! Look at it roughly before.
I summarize the travel plan for those who have only 3 days in Medan.
Day 1:
Pick up at the airport> Go to Sibolangit Waterfall> Overnight in Berastagi
– Arrange a rental car to be sent to Kualanamu Airport. Do not pick up cars in the city. I caught a lot of time into the city waste
– enough car to the exit from the airport. The road is open and very direct. Then drive the left lane (Indo-driving like our home) will be trained to get acquainted with us
Source : https://www.worldwantswandering.com/2016/11/05/medan/